How Long Does The VA Appeals Process Take? How Can I Expedite My Claim?
The length of time it takes a veteran to receive a favorable decision from the VA depends on a variety of factors such as, the number of disabilities the veteran is claiming, the complexity of the case, and the availability of evidence. However, it is important for veterans to understand how lengthy the process can be.
Unless you are filing a fully developed claim, or your appeal is so simple that the Board of Veterans' Appeals (BVA) can issue an award within 30 days, your initial claim can take anywhere from 9-15 months to process. The VA appeals process timeline for an informal claim is typically within 9-12 months. However, for a formal claim, the average time frame can range anywhere from 18-24 months.
There are a few factors that may expedite the VA appeals process:
– Filing a Fully Developed Claim, which means the veteran has supplied the necessary evidence to support his/her claim;
– Expediting Your Claim, which means having your representative request that the Board expedite your case because of medical need or significant financial hardship;
– Appealing a Denial to the Court of Appeals for Veteran Claims, which means filing a Notice of Appeal with the Court of Appeals for Veteran Claims within 120 days of receipt of the Board's decision.
Before our law firm get into the numbers, it is important to distinguish between the two claims systems currently in place: the old system, which is often referred to as the "legacy system," and the new system. In 2019, the new va appeals process came into effect through the Veterans Appeals Improvement and Modernization Act of 2017.
This Act restructured the way the VA processes disability compensation claims. It was implemented to simplify and streamline the old appeals process, while giving veterans and their families more flexibility in handling disagreements with VA decisions. The success of this new process is still up for debate.
Conversely, the legacy system, which most veterans recognize, is still being used for claims filed before the new system went into effect. Therefore, if you received a rating decision, or a denial letter from the VA, and that decision is dated prior to February 19, 2019, you will be in the legacy system.
A veterans law judge will be assigned to each claim. The judge will look at any new evidence that you may have submitted, then they will issue a decision on your case.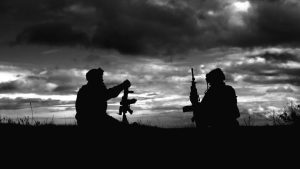 Average Wait Times For The Legacy System
In March 2017, the United States Government Accountability Office (GAO) released a report titled "VA Disability Benefits: Additional Planning Would Enhance Efforts to Improve the Timeliness of Appeals Decisions." The report identifies the VA's current backlog in the legacy system. According to GAO's report, these are some of the average wait times starting when the veteran files an appeal to when VA issues a decision on that appeal:
419 days: average time between when VA receives a Notice of Disagreement to when they issue a Statement of the Case.
537 days: average time between when VA receives an appeal to the Board to when they certify that appeal.
222 days: average time between when the appeal is certified to the Board to when it is placed on the Board's docket.
270 days: average time between when the appeal is docketed to when the Board issues a decision.
*Note that these wait times are averages and veterans may experience different wait times.
Wait Times For The New System
Since this system is so new, there is not enough data to determine the average wait times. However, the VA has proposed several "timeframe goals" for decision processing under the new system. Under the new system there are various "lanes" of review a veteran can choose from when he or she disagrees with the VA's initial decision.
For both the higher-level review and supplemental claim lanes, the VA has set forth a 125-day goal for issuing decisions. In the Notice of Disagreement lane, there are an additional three dockets veterans must choose from: the direct docket, evidence docket, and hearing docket. The VA has set forth a 365-day goal for issuing decisions in the direct docket, but it estimates the evidence and hearing dockets will be subject to longer wait times.
For example, the hearing docket may have an average wait time of 5-7 years.
The VA intends to provide regular wait time updates so that veterans can remain informed and up to date on the status of their claims and appeals. Overall, the VA expects the appeals process timeline to drop from 5 years to 3 years in the new system, and eventually hopes to process claims and appeals within 12-18-months.
For more information about the new system, click here.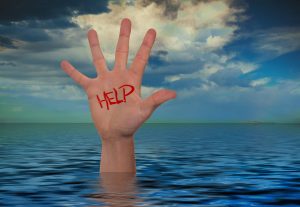 How To Expedite A Claim
There are several situations when a veteran can have his or her claim expedited. First, a claim can be expedited when the veteran is suffering from extreme financial hardship. This is determined on a case-by-case basis.
However, there are specific situations the VA will likely consider extreme financial hardship: home foreclosure, bankruptcy, inability meet daily living expenses, and past due mortgage or rent payments. Additionally, preventing homelessness is often a priority in financial hardship cases.
It is important to note that the VA will not expedite a claim based on financial hardship unless you can submit definitive proof such as: (1) notices that utility bills are past due, (2) notices that utilities will be disconnected due to non-payment, and (3) notices of past-due rent or mortgage payments.
Second, a claim can be expedited when the veteran is homeless. Veterans that do not have a fixed, regular nighttime residence are considered homeless. For example, veterans who live in homeless shelters, transitional housing, hotels, or outdoors may expedite their claims. However, the VA does not expedite every homeless veteran's claim.
Third, a claim can be expedited when the veteran is of "advanced age. " However, what is considered "advanced age" creates some confusion. The age requirement for expediting a veteran's claim is different at the Regional Office than the Board of Veterans' Appeals. At the Regional Office, a veteran must be 85 years of age or older in order to have his or her claim expedited.
For the Board of Veterans' Appeals, a veteran must be 75 years of age or older for his or her claim to be advanced on the Board's docket.
Fourth, a claim can be expedited when the veteran is diagnosed with a terminal illness or is placed in hospice care. A terminal illness is a condition that is non-curable and will result in death. Terminal illnesses can also be progressive conditions and diseases. Examples of conditions that could be determined as terminal illnesses are:
Kidney Failure
Heart Failure
Stage IV Cancer
Acute Myelogenous Leukemia
Acute Lymphocytic Leukemia
Please Note The VA Will Not Expedite A Claim Because The Appeal Has Taken A Significant Amount Of Time.
My Claim Was Expedited, Now What?
If your initial claim application was expedited, you may receive a decision fairly quickly. On the other hand, if your claim was denied and you were approved for an expedited appeal, do not expect a decision overnight. The appeals process can still take years even if your appeal was expedited.
If you need help with your expedited va appeals process or you believe you qualify for an expedited appeal, please fill out our questionnaire found here. Our law firm provide free consultations to veterans nationwide.